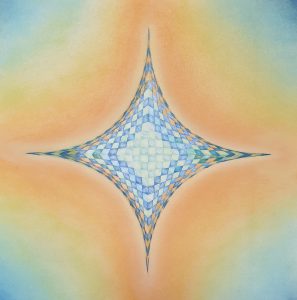 Art of Eden chooses 2 formulas:
A new basic training to become an art coach – to follow online
This course takes 2 years, with a rhythm of 1 lesson day per week and starts in September 2020 in Aalst.
There was also a growing need to modernise this formula.
Therefore, from September 2020 the possibility will be offered to follow this basic training online from home. You can do this via Skype or Zoom. ONLY IN DUTCH LANGUAGE !
For those who prefer to experience everything at their own pace, there is an online offer of modules. In this way you can get started with exercises and explanations yourself. These modules will systematically appear on the website so that it becomes a curriculum, a development path in itself.
More information can be found under the heading: online modules.
At the end of both tracks you will receive a certificate of what you have followed.